! DOCTYPE HTML PUBLIC "-//W3C//DTD HTML 4.0 Frameset // EN" "http://www.w3.org/TR/REC-html40/frameset.dtd">
TRANSFORMERS FOR TUBE PREAMPLIFIERS

(INTERSTAGE)


This page will be updated soon
Attention! There is a high voltage!
Observe safety arrangements by operation with a high voltage!

In all interstage transformers sectioning is applied for reaching of as much as possible wide pass-band.
Each transformer passes primary heat treatment in a current of 24 hours in thermocases and vacuum impregnation by a varnish in primary sort.
For a bandage couplers from not magnetic materials are used.
Standard multi-coloured outputs of transformers (length 15 - 20 cm)
can be used directly in point-to-point application.
Differ in pairs of transformers no more than 5 % on all measured parametres.
We offer interstage transformers potted into black boxes of black colour (powder colouring) or not potted.
Manufacturing of interstage transformers under the individual technical specification is possible.

"Golden Middle" reserves the right to make product changes without affecting the technical specifications.

All transformers have a limited warranty according technical specifications
during 12 months from the date of receiving.
---
POT - IS - 5 / 5
Ra /RÝ 5 KOhm / 5 KOhm 1 : 1

potted into black boxes


TECHNICAL SPECIFICATIONS :

Case dimensions : 75 mm x 85 mm x H 95 mm
The adjusting sizes : 4 § M3 55 mm § 65 mm
Inductance : 25 H ( max DCI = 60 mA )
The maximum DC operation voltage : 1000 V
Frequency range of 10 V : 10 Hz - 30 KHz

It is recommended to use with following vacuum tubes :
4P1L, 6F6S / 6F6 (in triode), 6S4S / 2S4S / 2A3,
300B, 6P3S / 6L6 (in triode), EL86, 6P14P / EL84 / 6BQ5,
6S9P, 6P14P / EL84 / 6BQ5 (in triode)

Transformer circuit diagram

---
POT - ISHP - 3 / 300 OT - ISHP - 3 / 300
3 KOhm / 300 Ohm

potted into black boxes not potted


TECHNICAL SPECIFICATIONS :

Case dimensions : 75 mm x 85 mmm x H 95 mm (for the potted item)
The adjusting sizes : 4 § M3 55 mm § 65 mm (for the potted item)
Inductance : 25 H ( max DCI = 80 mA )
The maximum DC operation voltage : 1000 V
Maximum primary AC voltage : 200 V (50 Hz)
Frequency range of 10 V : 10 Hz - 30 KHz

It is recommended to use with following vacuum tubes :
4P1L, 6F6S / 6F6, 6P14P / EL84 / 6BQ5 (in triode),
6S19P, 6P3S / 6L6 (in triode)

Transformer circuit diagram

---
POT - ISPP - 3 / 3 / 3
3 KOhm / 2 x 3 KOhm
(3 KOhm : 3 KOhm : 3 KOhm without DC current)

potted into black boxes


TECHNICAL SPECIFICATIONS :

Toroidal core
Case dimensions : 90 mm x 90 mm x H 60 m
The adjusting sizes : 4 § M3 75 mm § 75 mm
Inductance : 20 H
The maximum DC operation voltage : 500 V
Maximum primary AC voltage : 200 V (50 Hz)
Frequency range of 10 V : 15 Hz - 25 KHz

It is recommended to use with following vacuum tubes :
6S15P, 6S45P-E, 6N6P, 6S19P, 6S4S / 2S4S / 2A3

Transformer circuit diagram

---
POT - HP - 2,5 / 30
2,5 KOhm / 30 Ohm

potted into black boxes


TECHNICAL SPECIFICATIONS :

Case dimensions : 60 mm x 65 mm x H 65 mm
The adjusting sizes : 4 § M3 45 mm § 50 mm
Inductance : 10 H ( max DCI = 55 mA )
The maximum DC operation voltage : 500 V
Maximum primary AC voltage : 60 V (50 Hz)
Frequency range of 10 V : 25 Hz - 30 KHz

It is recommended to use with following vacuum tubes :
EL86, 6P15P (in triode), 6S15P, 6S45P-E, 6S19P

Transformer circuit diagram

---
POT - PPHP - 3,0 / 30
Ra-a 3 KOhm / Rh 30 Ohm
(without DC current)

potted into black boxes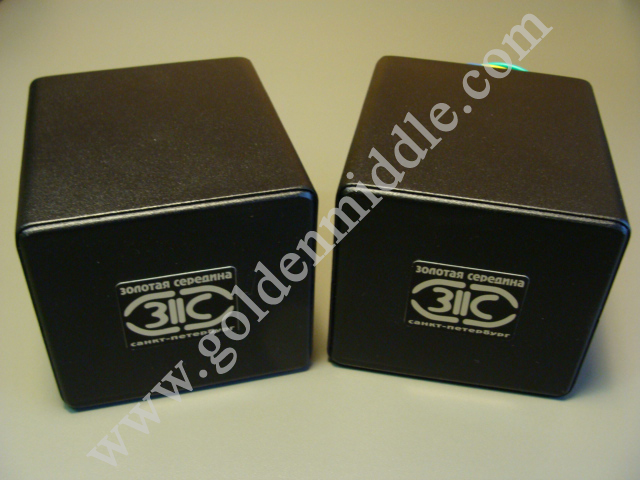 TECHNICAL SPECIFICATIONS :

Toroidal core
Case dimensions : 90 mm x 90 mm x H 60 mm
The adjusting sizes : 4 § M3 75 mm § 75 mm
Inductance : 23 H
The maximum DC operation voltage : 500 V
Maximum primary AC voltage plate - to - plate: 200 B (50 Hz)
Frequency range of 10 V : 15 Hz - 22 KHz

It is recommended to use with following vacuum tubes :
2 x 6S15P, 2 x 6S45P-E, 2 x 6N6P, 2 x 6S19P, 2 x 6═30¤, 2 x 4P1L (in triode)

Transformer circuit diagram

---
POT - PRE - 5 / 30 / 300 / 600 / 3000 PT - PRE - 5 / 30 / 300 / 600 / 3000
Ra 5 KOhm / RÝ 30 - 3000 Ohm for preamplifier for head-phones
4 variants of primary commutation are possible

potted into black boxes not potted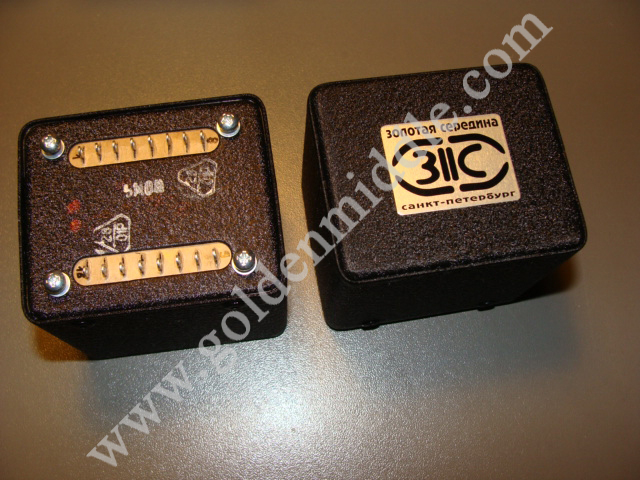 TECHNICAL SPECIFICATIONS :

Case dimensions : 60 mm x 65 mm x H 90 mm (for the potted item)
The adjusting sizes : 4 § M3 40 mm § 45 mm (for the potted item)
Dimensions : 55 mm x 55 mm x H 90 mm (for the not potted item)
Inductance : 20 H ( max DCI = 55 mA )
The maximum DC operation voltage : 1000 V
Maximum primary AC voltage plate - to - plate: 150 B (50 Hz)
Frequency range of 10 V : 15 Hz - 45 KHz

It is recommended to use with following vacuum tubes :
6S15P, EL86, 4P1L, 6S45P-E, 2 x 6N6P,
6N30P-DR, 2 x 6P15P (in triode)

Transformer circuit diagram

---